company at a glance
---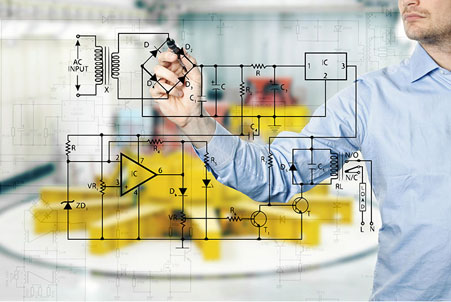 Electronics India Pune was established in 1996 becomes pioneer in providing high quality electronic components to the electronics manufacturing companies all over India. Company has adopted new technology and automation in early stages and now established as a top led component manufacturing company in maharashtra.
With the wide range of LED components company has an extensive production and distribution network across India. Every product designed by us meets industry standards and client's requirement. Our products are extensively used in LED light, LED lamp, LED Spotlights, LED light strips, Street light and other industries.
Our led components are easy to integrate with available led products in market. This gives lighting manufacturers the freedom to use LED lighting components and seamlessly combine them with their products, giving the users the benefit of using superior quality LED components.
The company passed the ISO9001: 2008 quality system certification and follow industry standards. Our domestic manufacturing plants are located in pune and shirwal area of maharashtra. Our office area is of 4500 square meters and 2700 square meters, which are capable of producing 5000 sq ft and 10000 sq ft per month simultaneously. Initially we started with team of 4 members, which is become 150 employee in 2017.
With smart technology and cost-effective products electronics india is now ready to serve industry online. We at electronics india welcome you to be a part of our reputed clientele and give use opportunity to serve you our best.
History/ Milestone
2016-17 Future Products -> Flexible PCB's
2009-10 Manufacturing of Industrial Keyboards, Supplying Electronic Manufacturing Industry
2006 Manufacturing of MCPCB's (Metal Core Printed Circuit Boards), Supplying LED light manufacturing Industry
1996 Manufacturing of PCB's, Supplying Electronic Manufacturing Industry
Mission
Our mission is to become the leading led component supplier brand in the world: Where there is LED, there is EIP.
Vission
We believe in the simple not the complex. Our vision is to enlighten the world with cost effective and reliable energy sources to conserve conventional energy for next generation by making LED more effective and easily available to each corner of the world.
what we offer
---
Customize Product
We help each other, wherever we are. This makes work easier.
On Time Delivery
As you might expect, joining this industry gives new opportunities.
Quality Assurance
You can freely use our interactive map to find the nearest office.
New Technologies
If you're in logistics, expect to work with 3-D graphics.
24/7 Support
Our experts work day and night to solve all your cargo-related problems.
Mannual Testing
Our document maintenance methodology is dependable.