our Products
---
Illuminated keyboards
Illuminated keyboards are designed using a backlight feature to provide visibility under low light conditions also known as backlit keyboards. The illumination is achieved by using LED light under the switches. The illuminated portion of a switch is made up of translucent semi-transparent material to allow the light to pass through. Illuminated Keyboards are also made by using snap domes, or push buttons, where the LED is inbuilt in the switch itself.
These backlit keyboards can be used in standard membrane switch, PCB based membrane switch and capacitive touch membrane switch. They are also used in systems where it is necessary to highlight the functions in operation by illuminating the respective switches.
Features Of Illuminated Keyboards:
Illumination of Key Switch areas as well as for text/legends and logos.
Various colour illuminations offered.
Illuminated keyboards using Polyester, Silicon, Metal Caps can also be offered.
Specifications for Illuminated Keyboards:
Contact Arrangement: SPST, Normally Open, Momentary.
Current/Voltage Rating: 10 MA at 24 VDC (Max) in to resistive load only.
Contact Resistance: 100 Mega Ohms (max).
Contact Bounce: 5 milliseconds (max).
Applications Of Illuminated Keyboards:
Special Purpose Machines (SPMs).
Water Dispensers, Elevators.
Ultra Sound Machines, etc.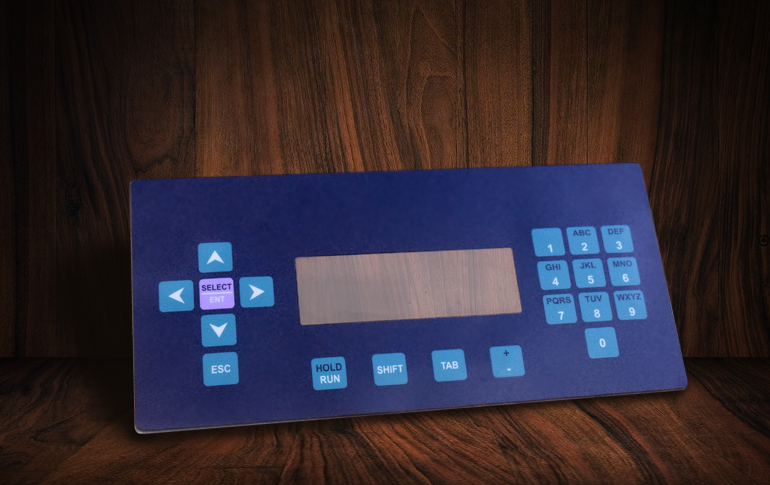 Tactile Membrane Keyboard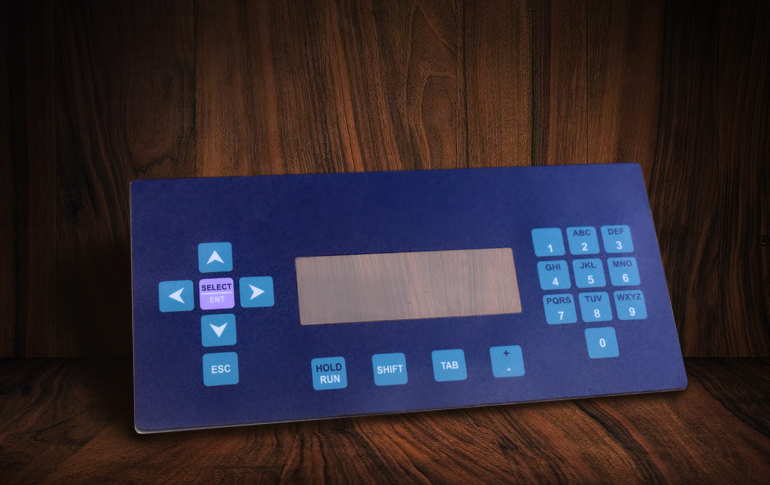 Non-Tactile Membrane Keyboard
Tactile PCB Base and Rigid Keyboards
Non Tactile PCB Base Rigid Keyboards
Vandal Proof Keyboards
Standard Matrix Keyboards